Una donna chiamata Apache (1976)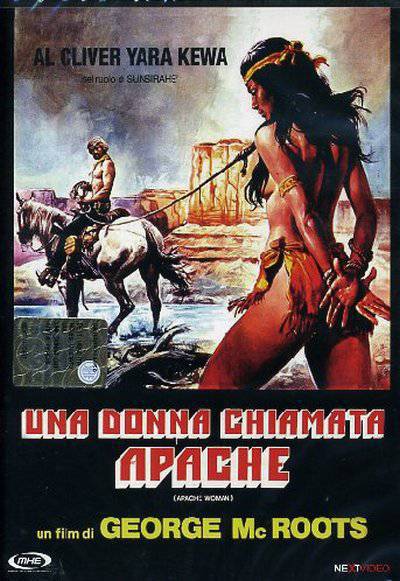 Director: Giorgio Mariuzzo
Writers: Giorgio Mariuzzo and Antonio Racioppi
MPEG-4 Video (DX50) | 720x428 | Sound - Stream1: MPEG Audio layer (mpga) | Stream2: A52 Audio (aka AC3) (a52) | Color: Color | Size: 938 MB | Runtime: 85 min l Country: Italy | Language: Dual:
Italian
|
English
| Subtitels: None | Genre: Western
Cast:
Al Cliver ... Tommy
Clara Hopf... Sunsirahe (as Yara Kewa)
Federico Boido... Keith (as Rick Boyd)
Corrado Olmi... Honest Jeremy
Rocco Oppedisano... Frankie (as Roque Oppedisano)
Henry Kalter... Palmer
Nadir Brown... Indian
Raul Cabrera... Sunsirahè's brother
Piero Mazzinghi... The Preacher Masters (as Peter MacSing)
Ely Galleani... The Preacher's Daughter
Frank Warner... Masters' 1st. con
Robert Thomas... Masters' 2nd. son
Eugen Bertil... First Sergeant
Mario Maranzana... Snake
Tommy is an innocent cavalry officer who falls in love with a beautiful Apache woman (Yara Kewa) after rescuing her from a nasty gun smuggler named Honest Jeremy. When Jeremy and his gang find Tommy, gruesome violence ensues.
IMDb:
http://www.imdb.com/title/tt0168687/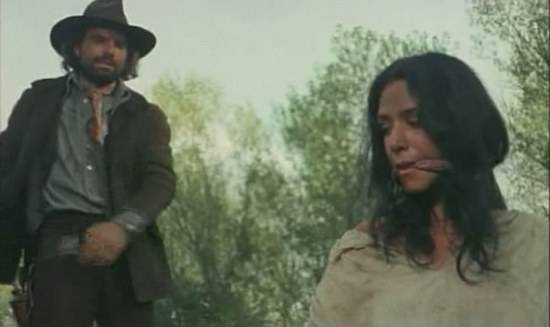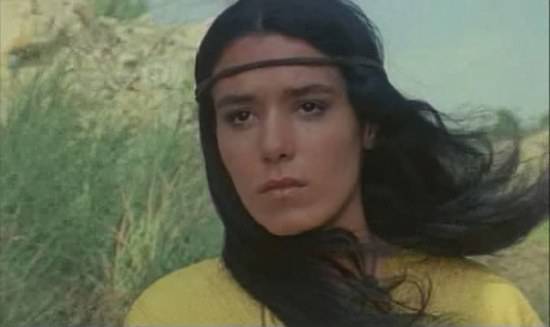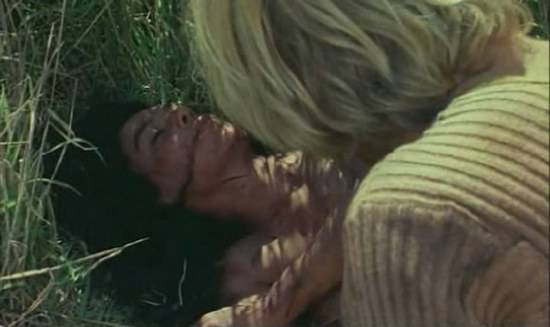 Code:
http://www.rapidshare.com/files/417979600/Una.donna.chiamata.Apache.part01.rar
http://www.rapidshare.com/files/417979604/Una.donna.chiamata.Apache.part02.rar
http://www.rapidshare.com/files/417984137/Una.donna.chiamata.Apache.part03.rar
http://www.rapidshare.com/files/417984187/Una.donna.chiamata.Apache.part04.rar
http://www.rapidshare.com/files/417987174/Una.donna.chiamata.Apache.part05.rar
http://www.rapidshare.com/files/417987160/Una.donna.chiamata.Apache.part06.rar
http://www.rapidshare.com/files/417990391/Una.donna.chiamata.Apache.part07.rar
http://www.rapidshare.com/files/417990353/Una.donna.chiamata.Apache.part08.rar
http://www.rapidshare.com/files/417994589/Una.donna.chiamata.Apache.part09.rar
http://www.rapidshare.com/files/417994929/Una.donna.chiamata.Apache.part10.rar
http://www.filesonic.com/file/1419497864/Una.donna.chiamata.Apache.part01.rar
http://www.filesonic.com/file/1419492894/Una.donna.chiamata.Apache.part02.rar
http://www.filesonic.com/file/1419492874/Una.donna.chiamata.Apache.part03.rar
http://www.filesonic.com/file/1419492854/Una.donna.chiamata.Apache.part04.rar
http://www.filesonic.com/file/1419492864/Una.donna.chiamata.Apache.part05.rar
http://www.filesonic.com/file/1419492904/Una.donna.chiamata.Apache.part06.rar
http://www.filesonic.com/file/1419492844/Una.donna.chiamata.Apache.part07.rar
http://www.filesonic.com/file/1419492834/Una.donna.chiamata.Apache.part08.rar
http://www.filesonic.com/file/1419497324/Una.donna.chiamata.Apache.part09.rar
http://www.filesonic.com/file/1419497244/Una.donna.chiamata.Apache.part10.rar
http://www.megaupload.com/?d=BSRN4196
http://www.megaupload.com/?d=PEPE5Q8J
http://www.megaupload.com/?d=NM17K6QI
http://www.megaupload.com/?d=LYOVOZUC
http://www.megaupload.com/?d=UH6W8I6R
http://www.megaupload.com/?d=HUAUF2I8
http://www.megaupload.com/?d=NK6DBDGH
http://www.megaupload.com/?d=G3ZY5VQV
http://www.megaupload.com/?d=PKT9XGXA
http://www.megaupload.com/?d=AVQXUP0V
No Pass