And Then There Were None (1945)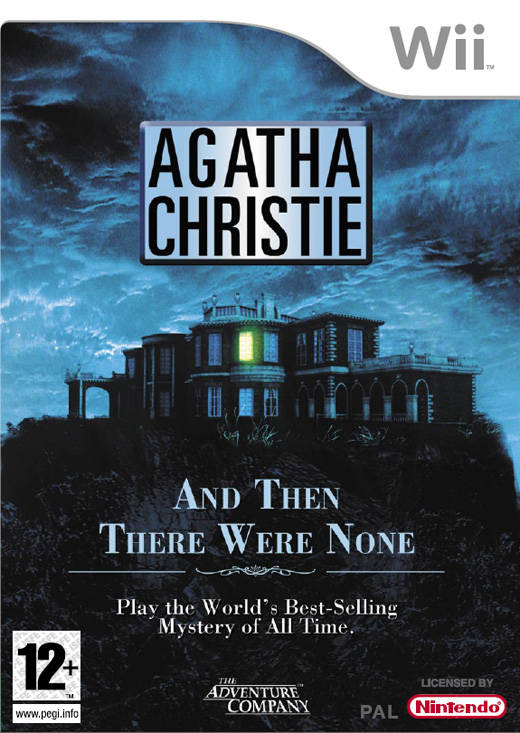 Director: René Clair
Writers: Agatha Christie, Dudley Nichols
Stars: Barry Fitzgerald, Walter Huston and Louis Hayward
1 win
Video: XVID (.avi) | 800x608 | FPS: 23.976 | Sound: MPGA | Color: Black and White | Size: 699 MB | Runtime: 1:37:14 | Country: USA | Language:
English
| Subtitles:
English | Links for Subs inkl.
| Filming Locations: West Hollywood, California, USA | Genres: Crime | Drama | Mystery | Thriller | DVD Cover and Sticker incl.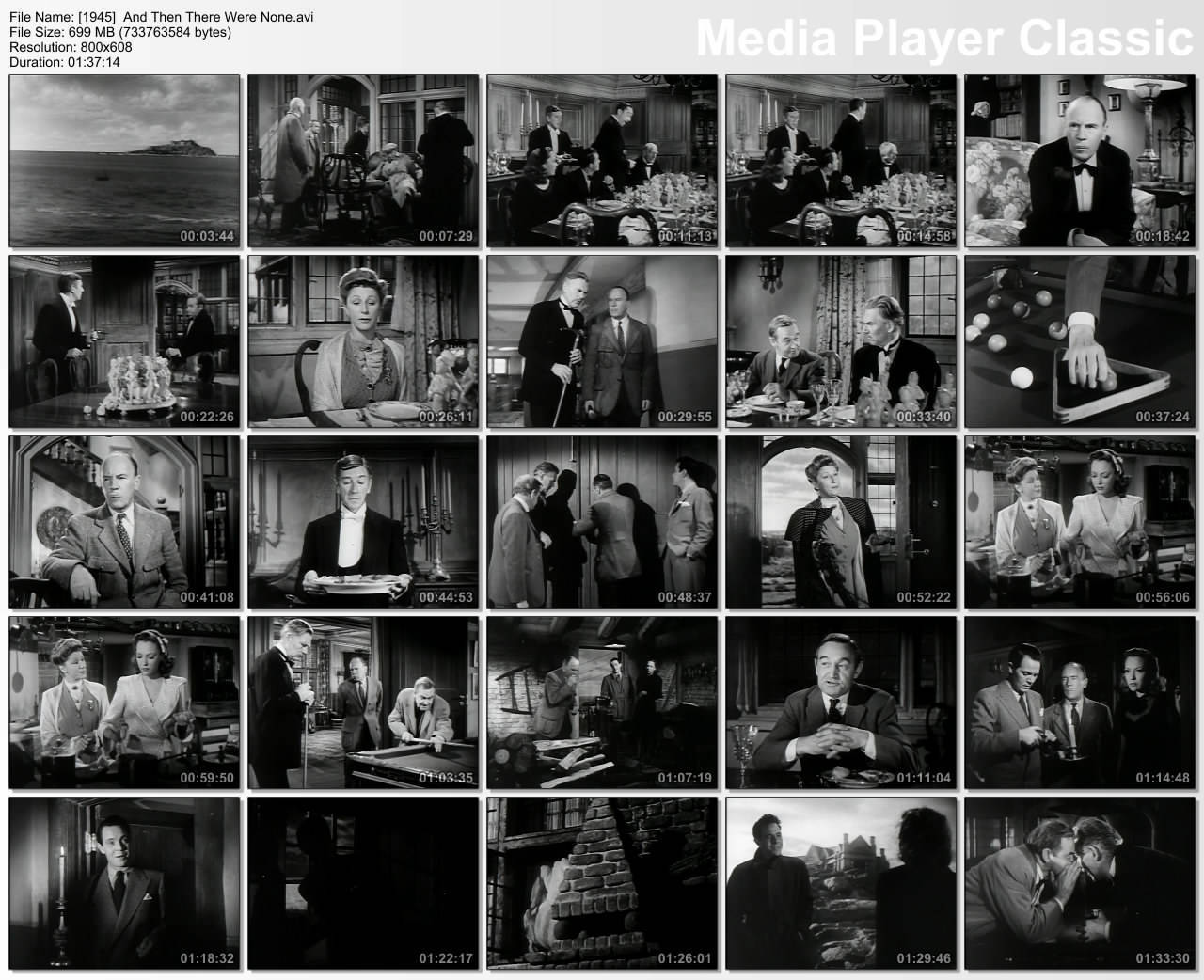 IMDb:
http://www.imdb.com/title/tt0037515/
Storyline:
Ten people are invited for a weekend on an island by a Mr U. N. Own, but he isn't on the island. At dinner a record is played, by that all the people are accused of murder, suddenly the first of them is dead, then the next... It seems to be that one of them is the murderer Mr. U. N. Own, but the person in suspect is always the person who is murdered next. At last only two people seem to be left.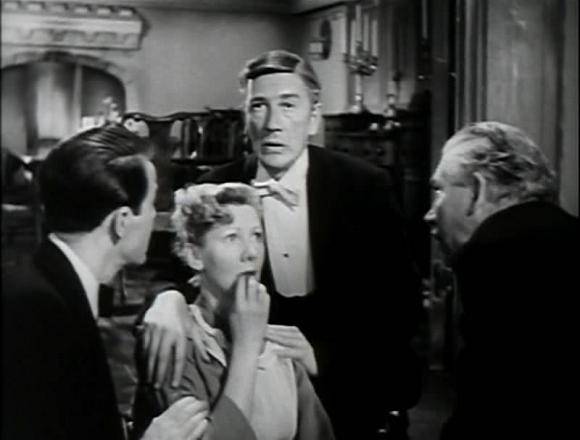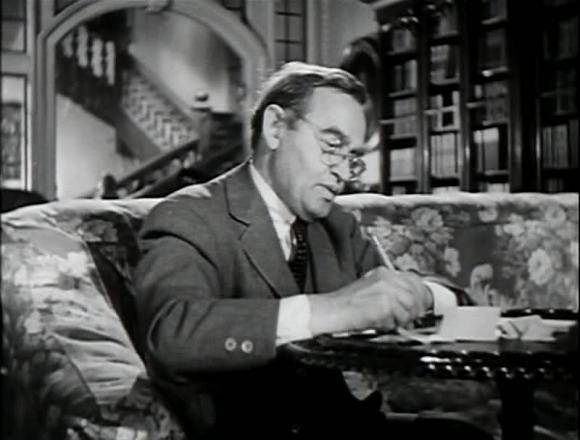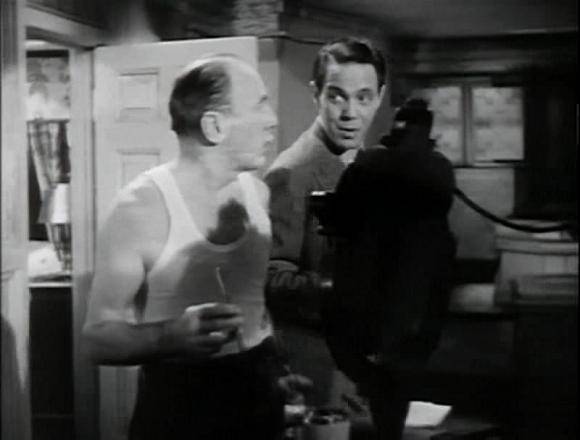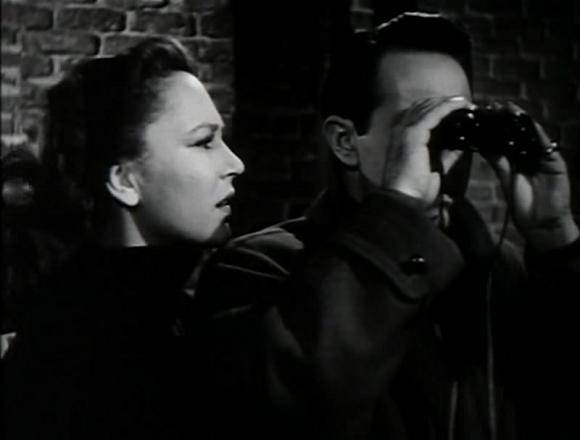 https://www.rapidshare.com/files/3486593547/And.Then.There.Were.None.1945.ATO.part1.rar
https://www.rapidshare.com/files/1358108186/And.Then.There.Were.None.1945.ATO.part2.rar
https://www.rapidshare.com/files/2871409946/And.Then.There.Were.None.1945.ATO.part3.rar
https://www.rapidshare.com/files/1362623775/And.Then.There.Were.None.1945.ATO.part4.rar
https://www.rapidshare.com/files/3202082390/And.Then.There.Were.None.1945.ATO.part5.rar
https://www.rapidshare.com/files/3383952108/And.Then.There.Were.None.1945.ATO.part6.rar
https://www.rapidshare.com/files/4081830801/And.Then.There.Were.None.1945.ATO.part7.rar
https://www.rapidshare.com/files/3607638573/And.Then.There.Were.None.1945.ATO.part8.rar
No Pass